MOVING TARGETS: The Art of Resistance Curated by Marnie Gillett and Chuck Mobley
Starting with the foundation laid in Killer Shots, its companion exhibition, Moving Targets: The Art of Resistance draws inspiration from the strong protest movement surrounding the US war in Iraq. The six Bay Area artists in this exhibition take a measured look at the weighty causes and varied consequences of war and offer an alternative view to traditional photojournalistic interpretation.
Artists include: Shingo Annen, Glenda Drew, Jesse Drew, Kenneth Hung, Ed Kashi, and Claudia Léger.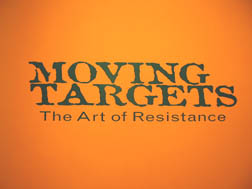 KILLER SHOTS: A Photographic Response to War Curated by Catherine Edelman
Killer Shots: A Photographic Response to War begins with images from the Vietnam War, often referred to as the first picture war, setting the photographic yardstick for photographers who risk their lives showing the atrocity of human violence. These photographs are imbedded in our visual memory and, brought together, force us to examine what we've learned about war and mankind over the past thirty years.

Including photographers: Abbas, Eddie Adams, David Burnett, Larry Burrows, Horst Faas, Lori Grinker, Jean Gaumy, Matt Harnett, David Leeson, Marta Lopez, Alex Majoli, Steve McCurry, Don McCullin, Susan Meiselas, Joel Meyerowitz, Jon Mills, James Nachtwey, Sebastiao Salgado, Larry Towell, Nick Ut, Sal Veder, and Alex Webb.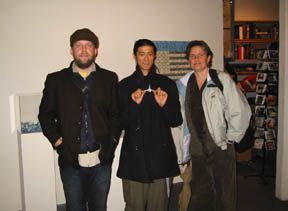 Chuck Mobley, Shingo and Marnie Gillett